Mini-Biography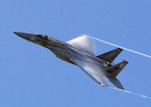 My life to date has taken me to amazing places and provided incredible opportunities ranging from the electronics assembly line at Texas Instruments to Entrepreneur. My professional journey began shortly out of high school with the military equipment group of Texas Instruments (TI) as an electronics assembler. Over time I progressed to performing the mechanical repair, maintenance, and rework (RMR) activities. Working with these systems was interesting, but it was the dawn of the small computer age. I had a fascination and a talent for things technical and complicated. But due to frequent childhood moves, I did not have the education. I found myself primarily in remedial programs.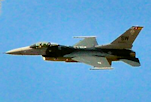 Using the internal placement system at TI, my next opportunity was a data entry clerk, this provided opportunities for training, mentorship, and support for developing software. While in this role a clerk, I developed the Software Configuration Management System (SCMS), also known as the Baseline Management System (BMS), for the Electro-Optics Division. The Avionics Division later adopted this system. This position facilitated my introduction to computer center operations. For this effort, I became one of the first software technicians at Texas Instruments. At this time I began pursuing a degree in computer science.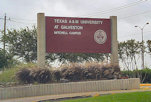 With the economic downturn of the late '80s and early '90s, TI was struggling. Most of my friends had degrees in computer science and were having trouble finding jobs. They consistently ran into We can train a biologist, geologist, etc. to program easier, than we can teach you to understand biology…. They had skills and experience, but they were going back to school to acquire a domain in which to program. With extensive software development and operations experience, I decided to pursue my 5th-grade dream. I wanted to be a marine biologist and work with marine mammals. I changed my major from computer science to marine biology. Little did I know how many other people shared that vision and how difficult it was to achieve, but achieve it I did.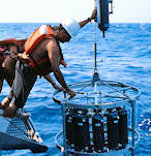 As a student at Texas A&M University at Galveston, I was able to participate in research with the marine mammal program. Some of the activities included recovering stranded dolphins, necropsies, writing analytical software, photo identification, boat handling, and operating oceanographic sampling equipment on research cruises. GulfCet was a survey of marine mammals in the Gulf of Mexico for the Minerals Management Service (MMS). My role included software development and system management duties for the Data Management Office (DMO), along with shipboard and sampling activities. Later, data from GulfCet served as a baseline in BP, Deepwater Horizon, oil spill assessments.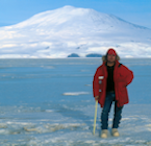 Upon graduation, Dr. Randall Davis provided the opportunity to participate, as the GIS Director, in the GulfCet II program; other responsibilities included software development and systems engineering. Subsequent projects were for the Office of Naval Research (ONR). Working as part of a team, we developed instrumentation for capturing the movement, behavior, and physiological data of marine animals then synchronizing it with video. At this point, I developed the software required for data integration and visualization, including the use of virtual reality. This work took us from California to Trinidad to the Antarctic (Office of Polar Programs, Project S017).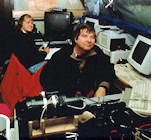 Situations changed and resulted in a relocation to Dallas, TX. There I leveraged my previous experience and worked for Electronic Data Systems (EDS). As an Information Specialist, I participated in the development a Java/Oracle driven telecommunications ordering and fulfillment system targeted at Tier 2 firms. Moving from EDS, I went to work for Agency.com, where I had the privilege of participating in the dot-com boom and unfortunate bust.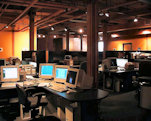 Agency.com provided the opportunity to become a member of the core strategic and technical leadership teams that helped bring corporate giants such as 3M and Halliburton to the internet. These were very successful engagements, and I was privileged to play a role. But the bubble burst, and after years of layoffs, that occurred at an all too regular pace, it was finally my turn. But lasting almost 3 and a half years it was quite a ride and a fantastic education.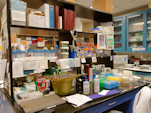 The next steps are what I often refer to as the lost years; in reality, they were anything but lost. They were rich with experience. I had the opportunity to work at the University of South Floridas' College of Medicine, studying the effects of stroke and how it might be mitigated, also developed the online presence for the Department of Molecular Pharmacology and Therapeutics.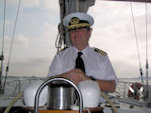 During this time I served as a guide and crew for dolphin watch trips on sailboats from Boca Ciega Bay to the Gulf of Mexico, earned my captains license, and started a business, Digital BioTech, LLC. The business' primary goal was to manage genetics data for small to mid-sized research labs. This online system was an application of cloud computing in the Software as a Service (SaaS) model before cloud computing was defined. A secondary objective was the development of image analysis software for brain research. Just as things were stabilizing the economy wasn't. Once again a shift was required.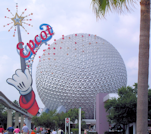 There was a need to provide quality health care for my family, and Disney had excellent health care. If I went to work for another firm I would have to abandon all Digital BioTech efforts, so next stop Walt Disney World (WDW), EPCOT to be exact. Time there was anything but wasted. My first role was a presenter at Innoventions. I presented on recycling, ran robot races, presented new technologies, and became a trainer for presenters. After EPCOT I captained boats and became a trainer and mentor for new captains.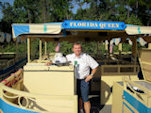 These opportunities allowed me to hone my presentation skills. It also allowed me to come into direct contact with almost 270,000 guests from around the world. Granted these individuals were self-selected to have a preference for the Disney experience, but culture is culture. I was able to actively interact with people from all over the world, from many countries and cultures such as Americans, Brazilians, and Bhudist Monks. Because of my time at Agency.com I took this as an opportunity to observe the interactions and various demographics from the perspective of an online company meeting the global population that constitutes its base.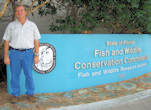 Time for a new challenge. I accepted a position with the Fish and Wildlife Research Institute (FWRI), the research arm of Florida's Fish and Wildlife Conservation Commission (FWC). This role required all of my previous skills to be brought to bear: project management, software development, database administration, operations, wildlife science, leadership, and more. I was able to grow the team from two to nineteen through active participation in the granting and budgeting processes. I also acquired an excellent understanding of how state government works, along with interactions at the international, federal, regional, and local levels. As a team, we migrated the Institute from a Java/Oracle infrastructure to a C#/SQL Server infrastructure; it has been perhaps the most challenging of my career. As a state entity, we had strong governance concerns. We supported everything from coral research to the Deepwater Horizon oil spill.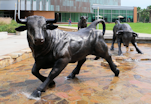 With a B.S. in Marine Biology, it was time to bring my credentials inline with my experience. I entered the graduate program at the University of South Florida (USF) and earned an M.S. in Management Information Systems (MIS). During my last semester, I had the privilege of being the Teaching Assistant (TA) for the programs' capstone course: Enterprise Information Systems Management. But it was the first class I took that set the direction for the rest of my masters program, and what came after graduation.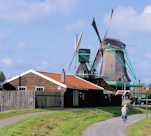 Information Technology is a very diverse and global endeavor. Offshoring, outsourcing, H1Bs, global customers, and infrastructure: this is just the beginning. I have had agile software development teams that consisted of individuals from Vietnam, India, Poland, Korea, and the U.S.A. getting this group to function as a team was incredibly difficult. I recognized these same challenges in the first class I took at USF: Managing International Cultural Differences. We covered topics such as moving staff, negotiations, and managing social and interpersonal relationships. But nothing on how this impacts IT. For instance an agile software development team. For each of my subsequent classes, I focused my research papers on how global culture affected the IT activities and responsibilities.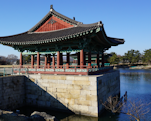 Upon graduation, I started a consulting firm focusing on the impact of international culture on the adoption and implementation of cloud computing. However, the scope quickly grew well beyond the effects culture had on cloud activities. It was evident that the impact of international culture extended to the entire IT organization. For instance, how do you make SCRUM work on a global basis? Why are our communications breaking down with our international partners? Business activities expanded to include the impact of world culture on organizational culture. Likewise, expansion occurred from IT teams to include scientific research teams. With a new focus, we needed a new name: Consolidated Reality, LLC. From many cultures, one reality.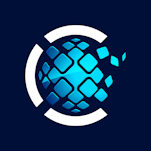 It is amazing how the multi-cultural exposure from Walt Disney World has impacted my views on global culture. Also, what we learn about ourselves on a journey is enlightening. I am not my job. I am not a developer or project manager or entrepreneur. These roles do not define me. But they are reflections that provide insights as to who we are.

I can't wait to see what's over the horizon or just around the next corner.